Meet the Class of 2026
The University of Oregon's entering freshman class is one for the record books.
As fall term 2022 begins, the UO welcomes the largest incoming class in the history of the university. That's not the only record to be broken this year, as the newest Ducks are also the most academically prepared class to ever arrive on campus.
---
5,348
new freshmen
RECORD
Most academically prepared with average grade point average of
 
3.76
RECORD
Percentage of freshmen that identify as Domestic minority students
 
36%
TIES RECORD
Total number of freshmen bringing some college credit as they start fall term
 
58%
"I am excited to welcome the largest freshmen class in the University of Oregon's history, with 5,348 new freshman. Our freshman class broke many records this year and I could not be more pleased with their average high school GPA of 3.76. More than 55 percent of students bring in college credit, and well over a third of our students identify as a domestic minority student. We continue to offer a world-class education with global opportunities and a commitment to helping students thrive and succeed. 
The UO remains committed to serving Oregonians through our PathwayOregon program. PathwayOregon offers a promise of full-tuition and fees and comprehensive support for Oregon students who qualify. This year is off to a great start, and I look forward to continuing our work to enroll an ever increasing diverse group of students, whose level of high school achievement is unmatched in the history of the University of Oregon and most importantly, a group of students committed to making a difference in their communities, the country, and the world."
— Roger J. Thompson, Vice President for Student Services and Enrollment Management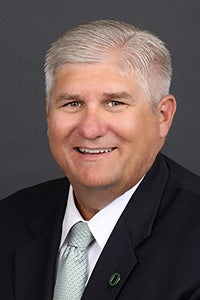 ---
Academic Interests
Top 15 Majors Requested
Majors are listed in alphabetical order:
Architecture
Art
Biology
Business Administration
Computer Science
Economics
Education Foundations
English
Environmental Science
Human Physiology
Journalism
Marine Biology
Neuroscience
Political Science
Psychology
---
School and College Breakdown
Percentage of freshmen with a major in the following school or college:
| | |
| --- | --- |
| 46% | College of Arts and Sciences |
| 5% | College of Design |
| 3% | College of Education |
| | |
| --- | --- |
| 21% | College of Business |
| 4% | School of Journalism and Communication |
| 1% | School of Music and Dance |
Anthony Trucks
Class of 2026
From: Northern California
Major: Physics
Why UO: "I came for the track and field opportunities. I was born in Eugene and my parents were Ducks! It is my first time away from home and I am looking forward to meeting new people."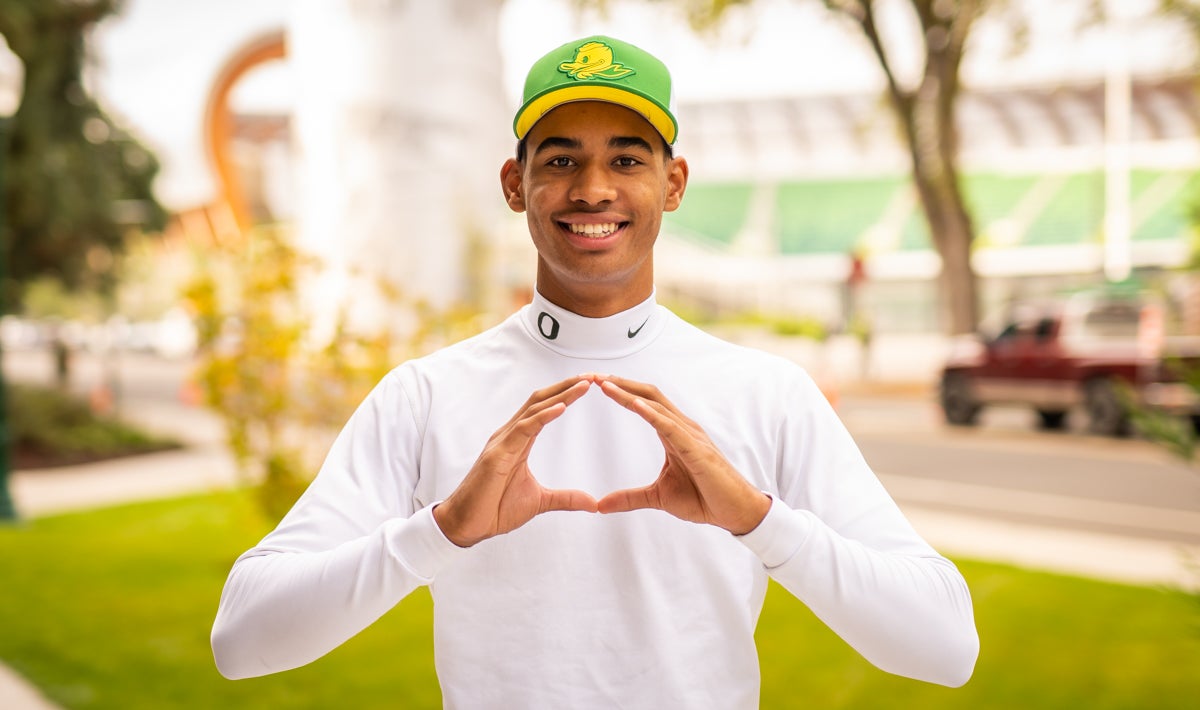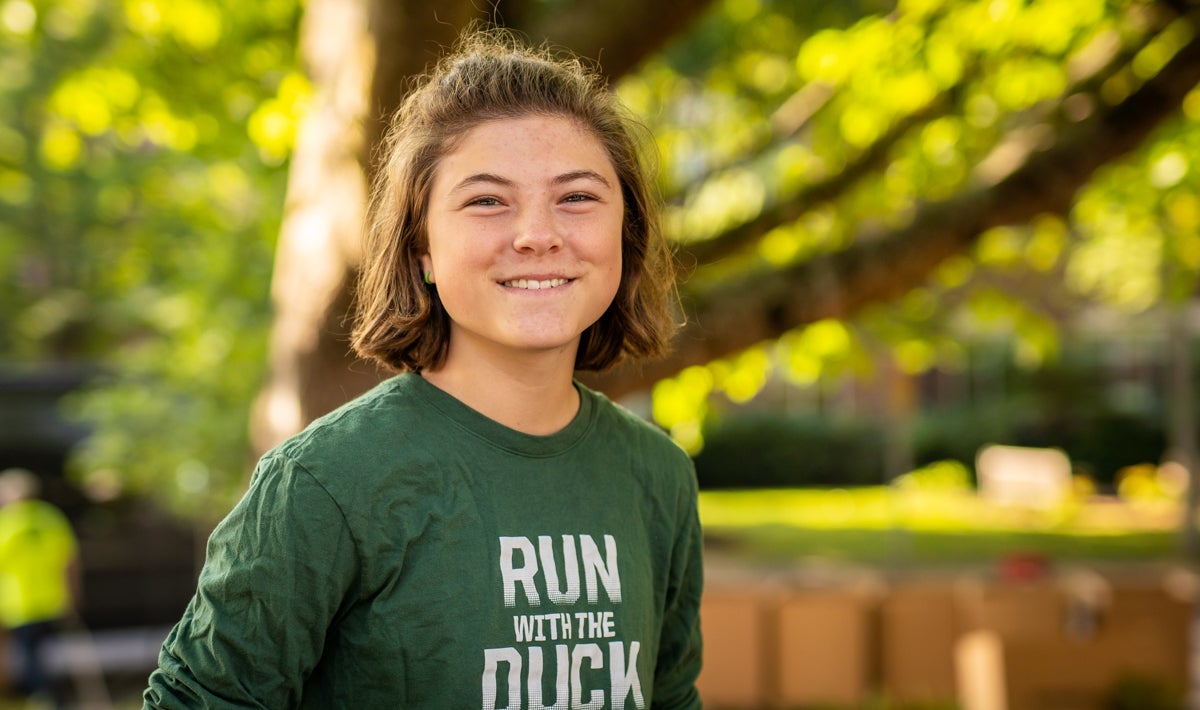 Nancy Biegel
Class of 2026
Hometown: Sherwood, Oregon
Double Major: Environmental Studies and Spanish
Why UO: "I came here because of the sense of community and the values of the university. I am looking forward to taking classes in the Honors College."
Racial Diversity Breakdown
36%
freshmen who identify as Domestic Minority
TIES RECORD
16% Hispanic or Latino
14% Asian
6% Black or African American
3% Native American or Alaska Native
2% Native Hawaiian or Pacific Islander
These numbers add up to more than 36% because many students identify with more than one race or ethnicity.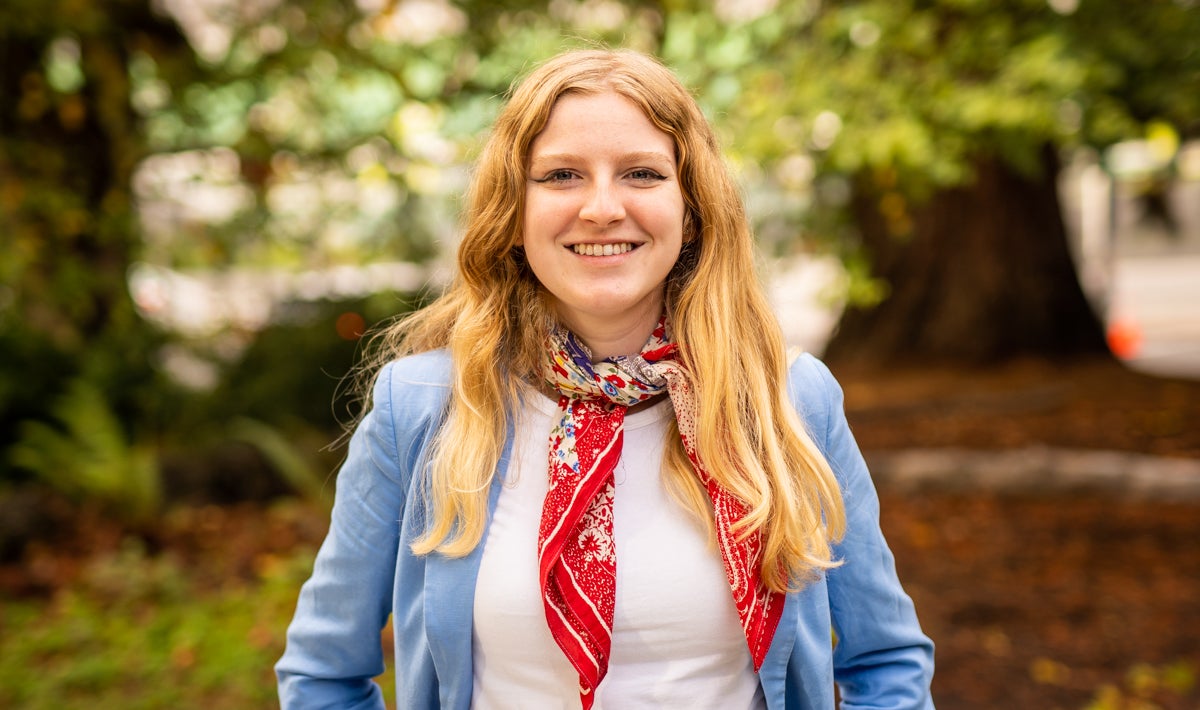 Rachel Gravning
Class of 2026
Hometown: Seattle, Washington
Major: Psychology
Minor: Legal Studies
Why UO: "I really like the social aspect of the campus and the diverse classes that come with the Honors College. I am from Seattle and didn't want to be too far from home."
Maxwell Seguritan
Class of 2026
Hometown: Honolulu, Hawaii
Major: Exploring
Why UO: "I chose the University of Oregon because of the great study abroad opportunities. I'm really interested in studying in Japan."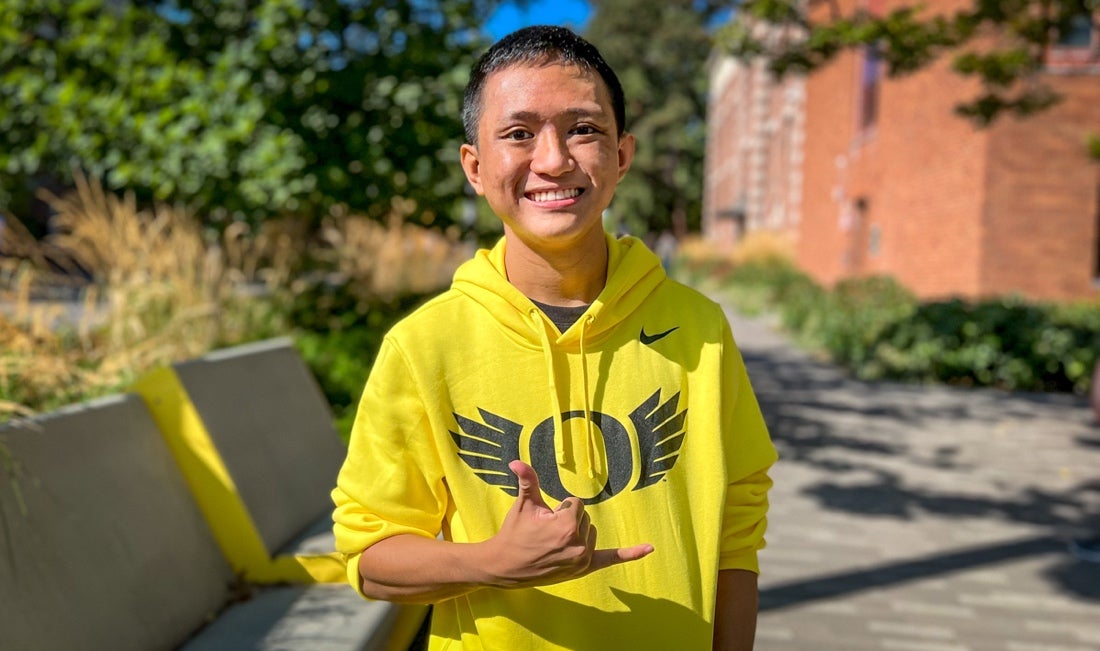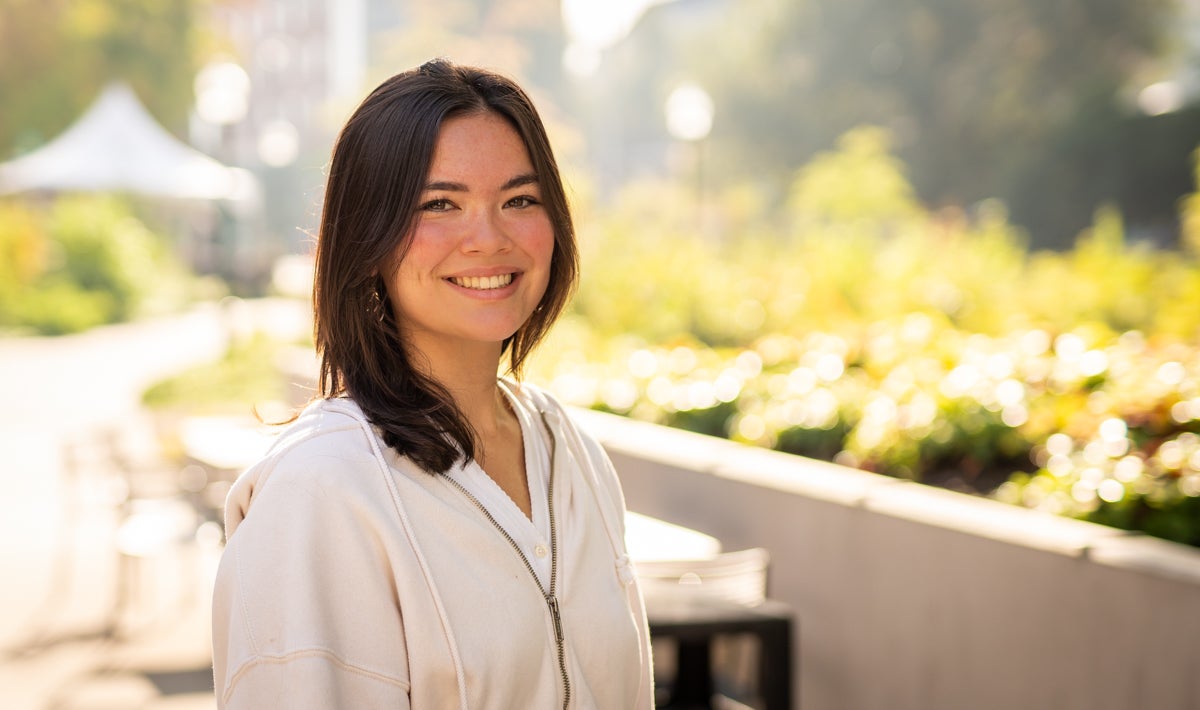 Lisa Garland
Class of 2026
Hometown: Lafayette, California
Major: Business Administration
Minor: Psychology
Why UO: "Eugene has a lot of nature and the people here seem socially progressive. Being in the Environmental Leaders ARC is great because it is easy to forget about the nature around you when you are in classes. The ARC is a great reminder of the importance of sustainability."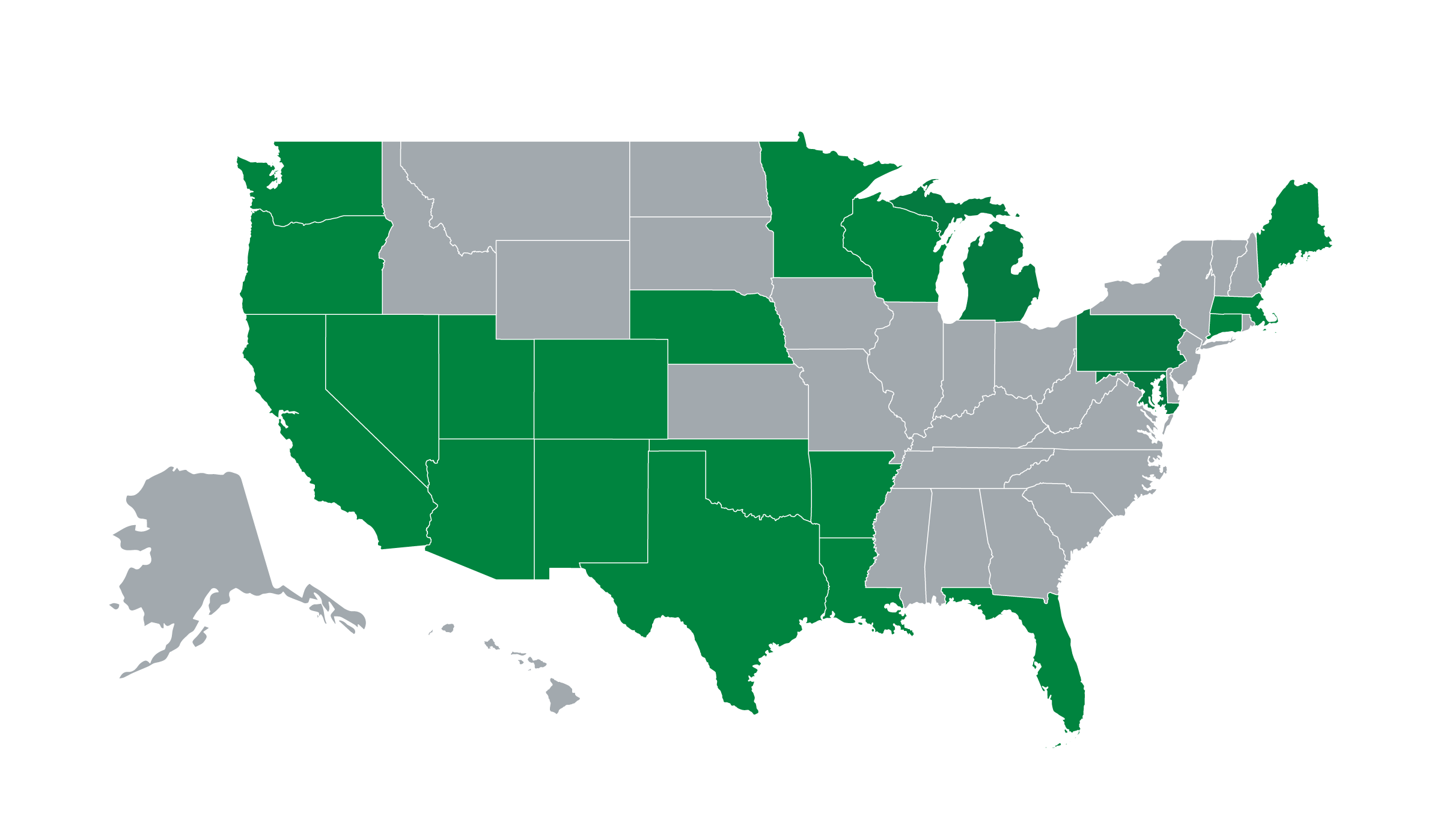 Top States for Migrating Ducks
Each of these states represent top recruitment areas for the Class of 2026:
Oregon
California
Washington
Colorado
Texas
Nevada
Minnesota
Arizona
Utah
Florida
Massachusetts
Wisconsin
New Mexico
Pennsylvania
Maryland
Connecticut
Michigan
Nebraska
Oklahoma
Louisiana
Maine
Arkansas
1 in 4
Oregon freshmen are PathwayOregon Scholars
PathwayOregon ensures that academically-qualified, Federal Pell Grant-eligible Oregonians will have 100 percent of their undergraduate tuition and fees covered. In addition to financial support, the program provides comprehensive academic support and career guidance.
Numbers listed are for fall 2022 forth-week census data. Fall counts include students who started in the summer term and continue in the fall. Source: University of Oregon SSEM Research and Assessment census reporting. Data prepared on November 14, 2022.