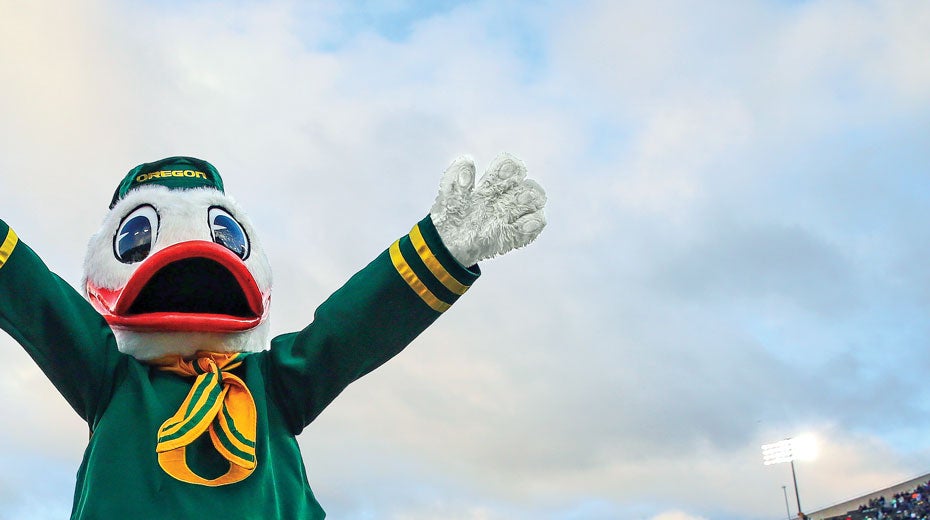 Join the Flock
Apply now to become a part of the next class of active, brilliant, determined Ducks.
Apply Now!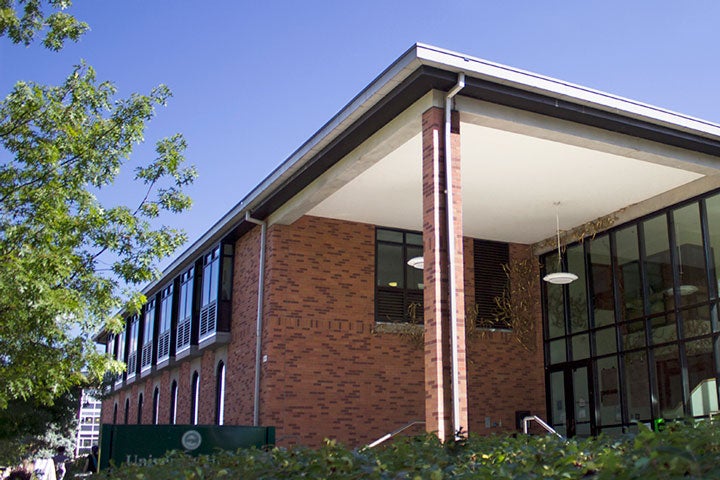 UHC Welcomes New Executive Director
Debra Beck has been named the next executive director for the University Health Center.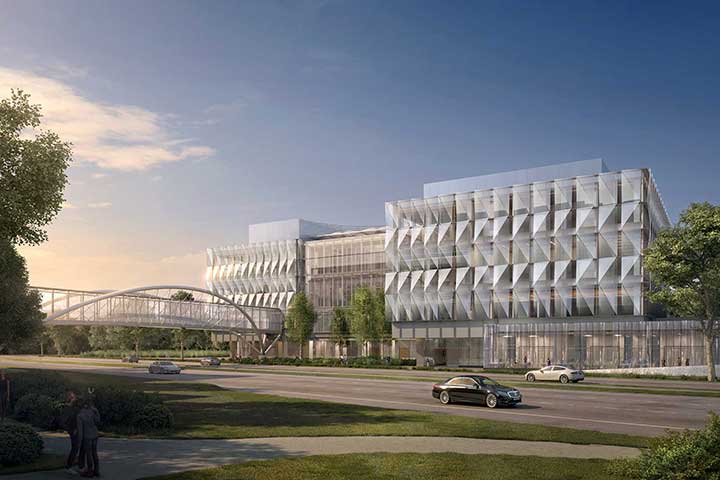 Impact and Curiosity Come to Life
The University of Oregon unveiled architectural renderings of the Phil and Penny Knight Campus for Accelerating Scientific Impact.
Mission Statement
Student Services and Enrollment Management supports the university by attracting, enrolling, retaining, and graduating a highly qualified and diverse student body while continually seeking opportunities for access and affordability. We contribute to the overall effectiveness of the university through strategic partnerships while fostering an exceptional academic experience.
WHO WE ARE
The Division of Student Services and Enrollment Management advances the University of Oregon's tradition of excellence by enrolling and retaining high-achieving scholars from Oregon, across the country, and around the world. We work on behalf of prospective students, current students, and their families through each phase of the enrollment process: the college search, admission, registration, financial aid and scholarship, orientation, campus life and onward to graduation.
The UO continues to achieve unprecedented levels of success in enrollment. The past years have seen the UO set historic records in the academic quality and diversity of incoming classes—and 2016 was another banner year.
For the sixth year in a row, the incoming class was the most diverse in university history, and traditionally under-represented students accounted for nearly 31 percent of the class. The new class also offers socio-economic diversity—39 percent of incoming freshmen from Oregon are eligible for federal Pell Grants, which are intended for students from lower-income households. Additionally, the academic achievements of this year's new class are remarkable. The average GPA of incoming freshmen remains exponentially higher than 10 years ago and their average SAT and ACT scores set a new UO record. But we don't stop there. We care and support students while they live and learn on campus in University Housing, visit the Counseling and Testing Center or Health Center. We also support community education through our Continuing and Professional Education progam.
---
STUDENT LIFE CYCLE
Student Life Cycle "The Oregon O" is the ultimate symbol for learning, an unending process throughout our lives. Here we see it reflected in the student life cycle, a process without an end. Prospective students make the decision to become Oregon Ducks, go on to achieve success here, then graduate. Through their academic, career, community, and financial contributions, alumni and donors fuel the growth and development of new students. We value our alumni and encourage them to give the wheel another spin. Welcome to our circle; or as we call it The Oregon O.
Prospective Students
Admitted to the University of Oregon
Enrolled Students
Graduates of the University of Oregon
University of Oregon Alumni
Donors to the University of Oregon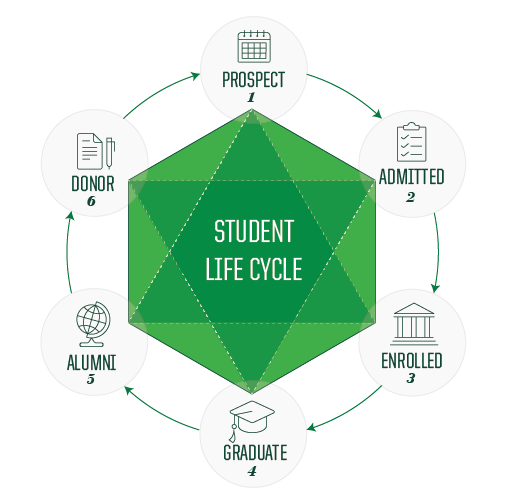 We're Moving Offices
Oregon Hall renovations are continuing. Some offices from Student Services and Enrollment Management are temporarily relocating in Oregon Hall or other buildings.
Department
New Location
Move Date
Mailing Address
Office of Admissions
Oregon Hall, second floor
Currently there
1217 University of Oregon
201 Oregon Hall
Eugene, OR 97403-1217
Office of the Registrar
Oregon Hall, second floor
Currently there
5257 University of Oregon
234 Oregon Hall
Eugene, OR 97403-5257
Office of the Vice President, including budget, assessment, and SSEM director of strategic communications and marketing
Oregon Hall, fourth floor
September 19, 2018
1203 University of Oregon
470 Oregon Hall
Eugene, OR 97403-1203
Financial Aid and Scholarships
Oregon Hall, second floor
Currently there
1278 University of Oregon
287 Oregon Hall
Eugene, OR 97403-1278
Student Orientation
Oregon Hall, fourth floor
September 26, 2018
5263 University of Oregon
450 Oregon Hall
Eugene, OR 97403-5263
SSEM Strategic Communications and Marketing
Franklin Building, south section
Currently there
1715 Franklin Boulevard
Eugene, OR 97403