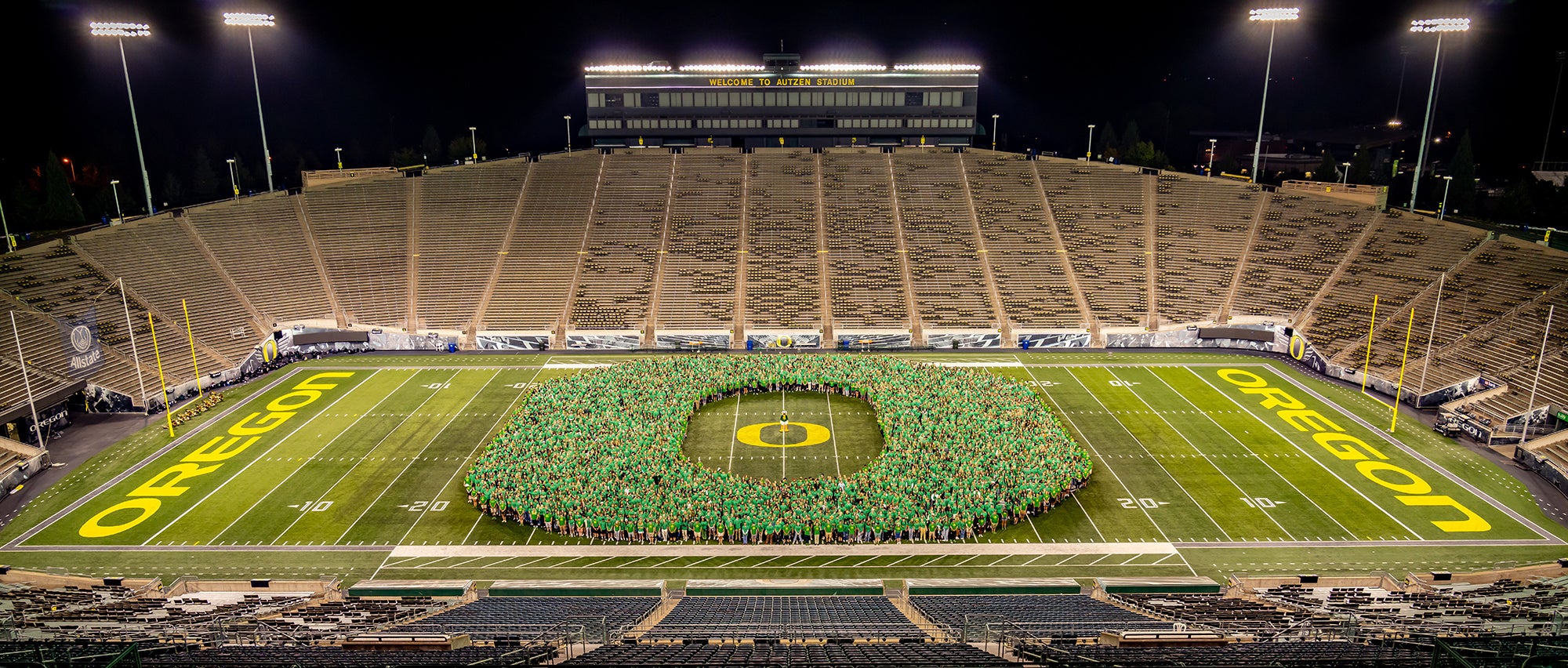 Welcome Class of 2027
The University of Oregon begins the academic year with a new incoming class of Ducks.
Who We Are
SSEM's mission is to build a diverse, exceptional, and inclusive campus community. We are committed to providing access, affordability, and essential services that support all students to succeed as engaged, healthy, life-long learners at the University of Oregon and beyond. We aspire to serve our community with excellence, integrity, innovation, and compassion.
The Division of Student Services and Enrollment Management advances the University of Oregon's tradition of excellence by enrolling and retaining high-achieving scholars from Oregon, across the country, and around the world. We work on behalf of prospective students, current students, and their families through each phase of the enrollment process: the college search, admission, registration, financial aid and scholarship, orientation, University testing center, campus life and onward to graduation.
But we don't stop there. We care and support students while they live and learn on campus in University Housing or visit University Health Services for support with counseling or health needs. We also support community education through our Continuing and Professional Education program.
Student Life Cycle
Student Life Cycle "The Oregon O" is the ultimate symbol for learning, an unending process throughout our lives. Here we see it reflected in the student life cycle, a process without an end. Prospective students make the decision to become Oregon Ducks, go on to achieve success here, then graduate. Through their academic, career, community, and financial contributions, alumni and donors fuel the growth and development of new students. We value our alumni and encourage them to give the wheel another spin. Welcome to our circle; or as we call it The Oregon O.
Prospective Students
Admitted to the University of Oregon
Enrolled Students
Graduates of the University of Oregon
University of Oregon Alumni
Donors to the University of Oregon