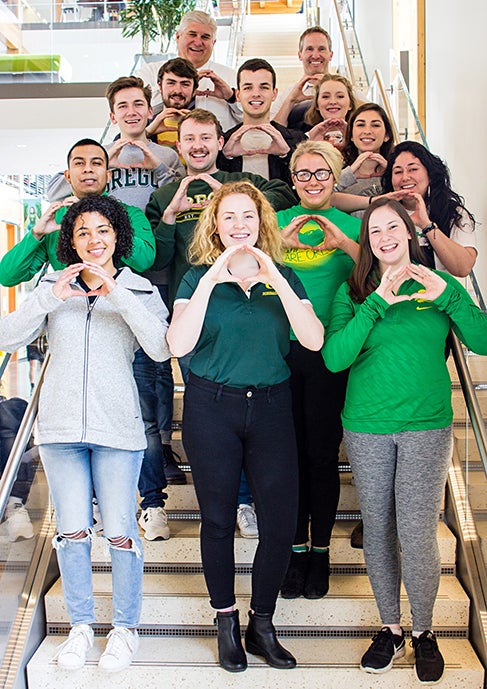 The Division of Student Services and Enrollment is guided by the input of current students who serve on the Student Services and Enrollment Student Advisory Board for critical student perspective and input. 
The Student Services and Enrollment Management Student Advisory Board consists of current students with a broad representation of characteristics and involvement at the UO, who offer feedback and insight to leaders in the division, including the Vice President, directors of Admissions, Financial Aid and Scholarships, Housing, the Registrar, Orientation Programs, University Health Services, etc. The Student Advisory Board meets monthly for 90 minutes over lunch to discuss a topic determined by the Vice President. The topics are presented as a specific, open-ended question posed one week prior to the meeting. 
Students interested in serving on the board should contact Micah Howe at howem@uoregon.edu for more information.
Meeting Dates:
Meeting dates for 2022 will be announced soon. 
Goals for Student Services and Enrollment Management:
 Learn insight from current students about enrollment priorities.
 Understand the student experience with depth in order to make substantive improvements.
 Share in-depth information with current students about enrollment goals, trends, and trajectories and the student service functions provided by the division. 
 Share ideas, concepts, and dialog about how to enhance the student experience. 
Benefits for Student Advisory Board Members:
Contribute significant input directly to university leadership.
Learn the complex conditions of successful enrollment at an AAU institution.
Learn the challenges and opportunities facing the Student Services and Enrollment division. 
Gain meaningful experience in higher education administration.
Receive a free lunch monthly alongside other student leaders at the UO.